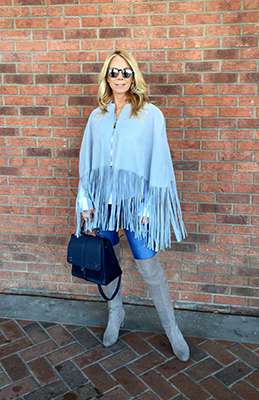 STYLING SESSIONS WITH HOLLY DAVIS
So many clothes and nothing to wear? Lucky for you, there is a solution! Holly Davis, O2 Aspen boutique owner and stylist, does house calls!
Our one on one in home and in store styling sessions can help you feel confident with your wardrobe – without completely replacing it! Rediscover the hidden treasures, get rid of pieces that are never coming back (or at least, shouldn't come back!) and invest in O2 staples that tie your wardrobe together.
With over 20 years of experience in design and fashion, Davis has an approachable and fun way of turning a sad closet into a gorgeous space. She tailors all suggestions and outfits to individual style and size.
2 hour In home Consult: $295
1 hour In store private Consult:$195 OR Complimentary with a $500 purchase
All private sessions include 15% off purchases made at the time of consult.